What's Inside The Capsule?
We considered over 200 ingredients when creating the Unbloat formula and carefully selected 40. Yes, 40. Each natural ingredient in Unbloat serves a specific purpose to reduce bloating and improve overall gut health.
21 digestive enzymes

To help your body fully digest all the foods you eat

7 key probiotics

Clinically proven to smooth digestion and curb bloating

6 herbal remedies

To calm the stomach and prevent the buildup of gas

4 essential nutrients

To battle harmful toxins and support overall digestive health

2 prebiotic fibers

To support good gut bacteria and keep your bowels moving
What makes Unbloat different?
There are so many supplement brands out there. Most create formulas that have just 4 to 5 ingredients. However, your gut needs more. So, Dr. Mehra created a comprehensive pill that is affordable and effective. Unbloat is the easiest way to create the gut you need, and deserve.
How it Works
Make unbloat a part of your daily routine & enjoy significant improvement in your gut health.
Take 2 pills daily within 30 minutes of a large meal. Experience relief from bloating on Day 1.
Take an extra pill as needed with harsh or heavy foods. Fend off the worst bloating symptoms before they hit.
Continue taking Unbloat for the long term. Experience smoother, more comfortable digestion in 6-8 weeks.
Get Started with Unbloat
Unbloat Capsules
30-day trial · Free US shipping, always
Choose your bundle
Delivered once every quarter
Pause, update frequency or cancel easily
Read More Details
This product really does work....Hallelujah!

I was skeptical at first but they actually work great for me. I am so happy b/c I had a miserable life of bloating. Please do not ever quit making this product! God Bless you all......

Finally a probiotic supplement that works!

Unbloat makes me feel like I am not on my period everyday. I could eat beans and tofu and still feel great and not bloated. I love that it contains bloat fighting herbal formula like fennel and turmeric which are also anti inflammatory.

These are great!

The unbloat capsules have a great taste and are super easy to take. Taking two a day I've already noticed less bloating and I feel great!

Flat stomach finally!!!

I've tried every supplement to make my bloating go away and this is the only thing that has helped. I highly suggest trying this product and use it every day.

Holy COW!

Immediately! Day 1! … I notice I look slimmer (which is amazing 🤩) But my favorite reason to keep taking these are being PAIN FREE! I was skeptical at first, but I'm so thrilled I took the chance and found something so easy to take but amazing results!
"The only formula to address all the common causes of bloating"
"Packs 40 powerful bloat-fighting ingredients into a single daily pill"
"Fast-acting and supportive of long-term gut health"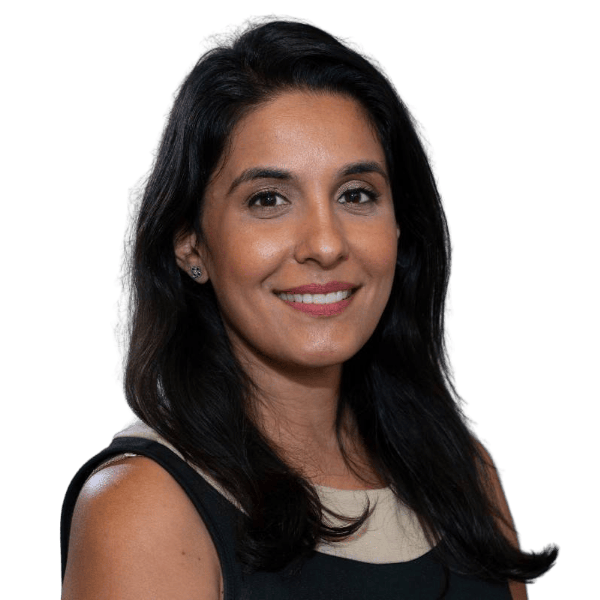 Doctor Formulated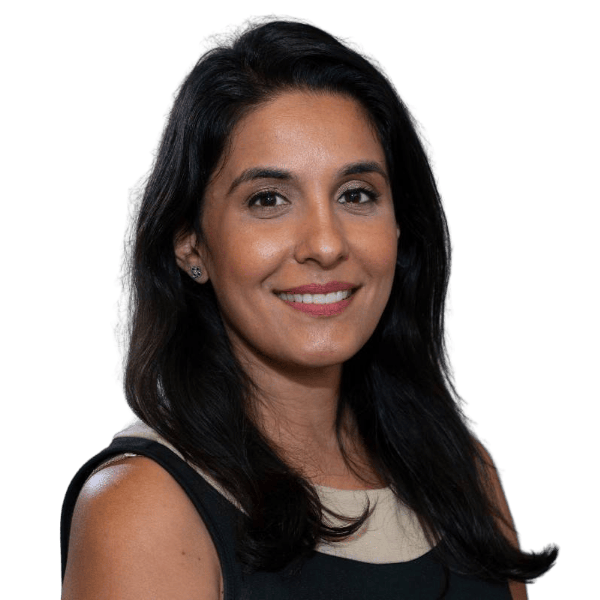 Dr. Shilpa Mehra
Board-Certified Gastroenterologist
"After over 14 years of helping people live bloat-free and seeing the lack of complete product solutions on the market, I decided to create Unbloat.

It's the only formula to address all the common causes of bloating, and it's what made the most lasting difference in my own and my client's struggle with bloating."
Get Started with Unbloat
Frequently Asked Questions
What are the ingredients in Unbloat?

Click Here to Read Our Ingredient Label

Supplement Facts

Serving size 2 capsules. Servings per container 30.

Ingredients

Probiotics for gut health

25 billion CFU of 7 live bacterial strains: L. casei, B. lactis, L. plantarum, L. acidophilus, L. rhamnosus, B. longum, and B. bifidum.

High quality prebiotic fiber

Partially hydrolyzed guar gum

21 Digestive Enzymes to break down foods

Amylases; alpha-amylases; glucomylase; lactase; sucrase (invertase); maltase (diastase); pullulanase; cellulase; hemicellulose/pectinase/phytase complex; phytase; beta-glucanase; alpha-galactosidase; galactomannase; acid protease; alkaline protease; protease/peptidase complex with endopeptidase, exopeptidase, and DPP-IV activity; serratiapeptidase (enteric-coated)*; and lipase

Nutrients for bowel support

Sodium alginate and L-leucine

Bloat-fighting herbal formula

Fennel seed (Foeniculum vulgare) extract, ginger root (Zingiber officinale) extract, turmeric root (Xurcuma longa) extract, milk thistle (Silymbum marianum) extract, peppermint leaf (Mentha piperita) extract, and spirulina algae (Arthrospira platensis) concentrate.
Folate (as folic acid)
Magnesium (as magnesium citrate)
How to edit the items on your cart?

Click the cart icon anywhere on the website, or during checkout - to go to your cart. In there, you can delete or add items.
What is your 30 day risk-free guarantee?

If you are not satisfied with your purchase, you can request a refund within 30 days of delivery of your first order. We'll refund you the full cost of the product less shipping - no questions asked.

For all subsequent shipments, you may reschedule or cancel at any time in your account.
What is the CashBack?

CashBack is a way to reward you for shopping with us!

After you purchase, you'll have the option to choose whether you want your CashBack Offer as a gift card to Unbloat or as a Visa prepaid card you can use anywhere.

No promos. No rewards. Just cash.
How do you redeem your CashBack?

Check your email! After a qualifying purchase, you will receive an email to redeem your CashBack.

You just need to complete the CashBack redemption form (will take a minute), and then you can select your preferred CashBack redemption method. You can redeem your CashBack as either a Visa prepaid card (to use anywhere!) or a gift card to use on your next Unbloat order.
Where can I read real reviews?

Great questions! You can check out our 400+ reviews from real customers, like you, here.
Who should take Unbloat?

Unbloat is safe for all adults ages 18 and older.
When will I feel the difference?

Unbloat offers a mix of rapid relief and long-term digestive support. You'll feel relief from the worst bloating symptoms (including easier bowel movements and reduced gas) in 1-2 days. You should expect to experience freedom from bloating in 10-14 days. Continue taking daily for the long term to stay bloat free, support gut health, and enjoy broad overall benefits such as enhanced immunity, clearer skin, and improved mood.
Can I take this with other supplements?

Unbloat is safe to take with other supplements. If you take multiple over-the-counter or prescription medications, we encourage you to check in with your physician before adding Unbloat to your routine.
What is Unbloat?

Unbloat is the first and only comprehensive solution for persistent daily bloating. Taking two pills a day over time gives your body everything it needs to fully digest food, prevent the buildup of gas and harmful toxins in the gut, and live life bloat-free.
Is Unbloat compatible with my diet or dietary restrictions?

Unbloat does not include: dairy, gluten, soy, GMOs, nuts, shellfish, sesame, preservatives, of other allergens.

We adhere to the following diets: vegan, vegetarian, ketogenic, gluten free, and paleo.
Is Unbloat safe to take while pregnant or breastfeeding?

Women who are pregnant or breastfeeding should speak to your physician before taking Unbloat or any other supplement.
Do I need to refrigerate my unbloat?

No refrigeration is needed. Our live probiotic cultures are guaranteed stable for at least 18 months at room temperature. (However, if your home is consistently 80° or warmer for long durations, consider moving your Unbloat supply to a cool, dry place.)
Why take Unbloat?

To prevent persistent daily bloating -- so you'll have one less thing to worry about.
How to take unbloat?

Here's how to beat the bloat for good:

Take 2 pills daily AFTER  a large meal. Experience relief from bloating on Day 1. You may take 1 pill after lunch and 1 pill after dinner or you may take 2 pills at once after your largest meal as the digestive enzymes are most potent when there is food in your stomach. 
Take an extra pill as needed with harsh or heavy foods. Fend off the worst bloating symptoms before they hit.
Continue taking Unbloat for the long term. Experience smoother, more comfortable digestion in 6-8 weeks.